Woman accuses police officers of severely beating her husband
Submitted by

admin

on 23.09.2012 - 15:24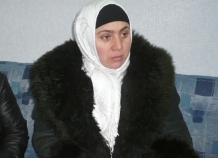 Sarvinoz, the wife of Safarali Sangov, told Asia-Plus on March 3 that the incident took place on March 1.  "Some six persons in civilian clothes burst into our house Tuesday afternoon and began to beat my husband.  They did not introduce themselves," said Sarvinoz, "Our relatives tried to stop them but failed.  They then hustled Safarali into a car and took in an unknown direction."
According to her, a traffic police officer told them that those persons are officers from the police department in Dushanbe's Sino district.  "When I came to the police department, nobody explained me what happened, the officers that were there were rude to me," said Sarvinoz, "Only in several hours, I knew that my husband is in the resuscitation department at the National Medical Center (Qariyai Bolo hospital)."
In the meantime, the Interior Ministry officials say Safarali Sangov is suspected of drug peddling.  Mahmadullo Asadulloyev, a spokesman for the Ministry of Interior (MoI), told Asia-Plus that some 500 grams of hashish were reportedly confiscated from Sangov and criminal proceedings have been instituted against him.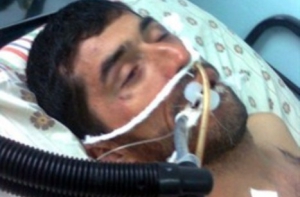 The spokesman denies claims Sangov was beaten.  "He sustained injuries while attempting suicide," said Asadulloyev, "The detainee jumped out of the window from the second floor of the police station.  Prosecutors officially registered this fact."
Sarvinoz, however, considers that the police officers wanted to extort money from her husband.  "On March 1, Safarali received rental fee for his store," said she, "Besides, rumors were spread in our mahalla (community) that Safarali sold his car and he now has a large amount of cash."
"Even if my husband violated legislation or committed a crime, he must be answerable under the law for that.  Who gave police the right to burst into person's dwelling without warrant and severely beat him?  Safarali is now in serious condition," said Sarvinoz, "Physicians are doing everything in their power to save him."  According to her, Safarali Sangov sustained numerous serious injuries and fractures.
Safarali Sangov's relatives say the forensic medical examination's results will become known in several days.   
Sarvinoz, the wife of Safarali Sangov