New EU-Project in Tajikistan will promote the Rights of female Prisoners and Ex-prisoners of both Genders
Submitted by

admin

on 11.02.2014 - 16:08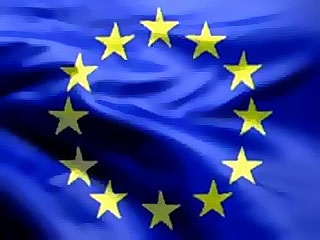 The Delegation of the European Union to Tajikistan decided to launch within the framework of the program "European Instrument for Democracy and Human Rights (EIDHR) Country Based Support Schemes (CBSS) for Tajikistan" a new project with the title: "SECRET: Social-Economic and Cultural Rights of Prisoners and Ex-prisoners in Tajikistan".
The project will be implemented by the Institute for International Cooperation of the German Adult Education Association (dvv international) together with two local partners – Bureau on Human Rights and Rule of Law and NGO Jahon. The project will be funded by the European Commission (75%) and the German Federal Ministry for Economic Cooperation and Development (25%).
The project will be implemented in Nurek town (Female Prison #3) and in Dushanbe, Khorog, Khujand and Kurgan-tube cities (Ex-prisoners) over a period of 24 months. It will contribute to the development and consolidation of the democracy and the rule of law and fundamental freedoms in Tajikistan by increasing access to education and personal development for female prisoners and ex-prisonersof both genders.
The Project is aimed at realisation of social, economic and cultural rights for one of the most disadvantaged group of the population – female prisoners by their greater involvement in learning and production activities within the prison; and ex-prisoners of both gendersthrough providing legal and psychological consultations, personal development trainings and professional orientation consultations for the social re-integration groups.
The project implementation agency dvv international has extended 9-year experience in working with penal institutions in Central Asia on protection of social, economic and educational rights of convicted people through institutionalization of vocational courses and educational programs for convicted and released people in and outside the prisons, as well as capacity building of penitentiary system staff in Uzbekistan and Kyrgyzstan.