Border guard officer gets jail term of 9 years for extortion and abuse of power
Submitted by

moderator

on 29.03.2017 - 11:18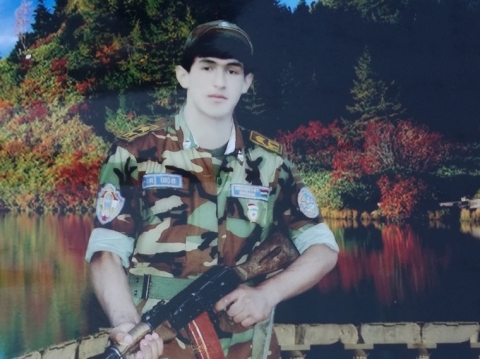 A border guard officer has got a lengthy jail term for extortion and abuse of power.
The Dushanbe military court sentenced Yoribek Saidov, the commander of platoon at military unit 2747 of Border Troops of the State Committee for National Security (SCNS), to nine years in prison on March 28.  The sentence followed his conviction on charges of extortion (Article 250 of Tajikistan's Penal Code) and abuse of power (Article 391 (3) of Tajikistan's Penal Code). 
Saidov will serve his term in a high-security penal colony.
Meanwhile, the charge of torture was dropped.
Judge Hotam Rajabzoda said that no proofs that the convict had used torture against the dead soldier had been produced, and therefore, the charge of torture had been replaced with charge of abuse of power.
Yoribek Saidov himself does not admit guilt. 
Meanwhile, the dead soldier's parents do not agree with the sentence and intend to appeal against the sentence.  They are convinced that their son – Jahongir Qurbonov -- could not commit suicide and consider that he could be killed. 
Recall, Private Jahongir Qurbonov was found hanged in a barracks on September 11, 2016.  
A prosecutor in the trial of Yoribek Saidov asked the Dushanbe military court on March 10 to sentence Saidov to a 14-year prison term, including a 12-year jail term for torture.  
Log in to post comments

873 reads