"Murder suspect" reportedly tortured to confess
Submitted by

admin

on 25.07.2012 - 12:01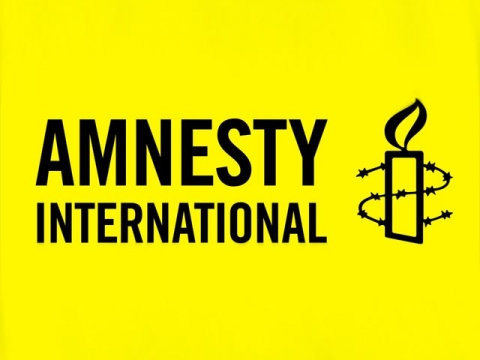 Amnesty International (AI) reports that a 45-year-old man, who was arrested on July 13 on suspicion of the murder of President Rahmon's brother-in-law, is now in police custody in the capital, Dushanbe, where witnesses say he has been tortured and otherwise ill-treated to force him to confess.
The husband of President Rahmon's elder sister was found dead on June 13: he had been shot several times in the head.  A 45-year-old man is known to have been arrested on July 13 on suspicion of murder (Article 104 of the Criminal Code) and of participation in a terrorist act (Article 179.3) after ammunition was found in a water tank at his home, press release issued by AI on July 24 said.  He has said the ammunition was not his, but planted by police the third time they searched the premises.
Although a lawyer was present at the start of his first interrogation, the suspect was not allowed to see a lawyer from July 16 to July 21.  According to local sources, he was badly tortured in the Dushanbe police temporary detention centre, where he is still held: this included being denied food, drink or sleep, being made to stand up all night, and being beaten on the ears.  He had his nose broken and is being subjected to psychological torture including threats to his family.
The man, whose name has not been formally disclosed, is reportedly only allowed food and rest when his lawyer visits him, though his family take him food parcels three times a day.  He has said he is beaten after each visit from his lawyer, to get him to confess: he was taken to the scene of the crime by the Ministry of Internal Affairs Department of Criminal Investigation in a car with tinted windows, and beaten.
On July 21, his lawyer asked the investigator of the General Prosecutor's office to conduct a forensic medical examination but the request was reportedly refused.  The suspect's wife and son have reportedly been forced to give false evidence against him.
We will recall that Tajik law enforcement officials noted that the suspect in the murder of Kholmumin Safarov, the brother-in-law of Tajikistan's President Emomali Rahmon, was detained in Dushanbe on July 14.  Tajik Interior Affairs Ministry officials said at a press conference that the suspect was detained following a lengthy undercover operation, and that a search is continuing for accomplices.  The name, age, and other details about the suspect were not disclosed.
As it had been reported earlier, Kholmumin Safarov, 57, was found dead after being shot by unknown assailants on June 13.  Police say Safarov was shot in the head, chest, and stomach.  The shooting is reported to have occurred as he was returning to his home after evening prayers at a nearby mosque.
A native of Khatlon's Vose district, Safarov, the husband of Rahmon's eldest sister, had been serving as chief of the Tajik government's forest and hunting agency.  Some media sources say that while many of the president's relatives control major Tajik companies and banks, Safarov wasn't known to be involved in big business.