Police officer stands trial for excessing powers entailing death of detainee
Submitted by

admin

on 09.02.2018 - 12:02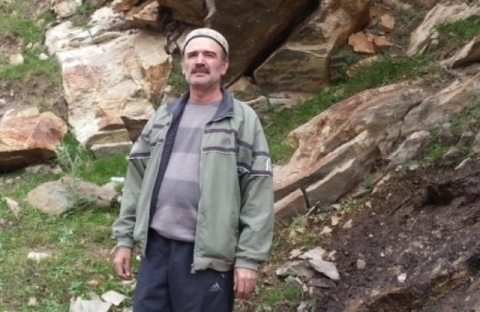 The Khatlon regional court is considering criminal proceedings instituted against Mahmadullo Idiyev, an officer of the Interior Ministry's office in the Dousti district of the Khatlon province, who is charged with excessing powers.
As it had been reported earlier, the 50-year-old resident of the Shahritous district (Khatlon province) Tolibjon Doustov died on July 25 last year after being detained in Shahritous by Idiyev and five other officers of the Dousti police department.
According to an official version, Doustov, who was detained on suspicion of involvement in drug trafficking, died of heart attack.  Meanwhile, Doustov's relatives insist that it was a violent death.
The trial of Mahmadullo Idiyev began on February 6.  Proceedings started with the reading of the indictment, which charges Idiyev with excessing powers.
The trial was adjourned until February 8.  The judge ordered the adjournment over the objections of defense lawyer Daler Qurbonov, representing Doustov's family, said he had not managed to familiarize himself with whole case materials.  
Halimjon Saydulloyev, who was testifying in the court as witness, said that he met with two his friends – Sayumron and Joura – in Shahritous on July 24 and they asked to him to get hashish for 200 somoni.
According to Saydulloyev, he bought four wraps of hashish weighing 5 grams from Tolibjon Doustov.  When he returned to his friends Idiyev and one another policeman reportedly detained them and took to the police station in the Dousti district.  On the way to the police station the police officer demanded 10,000 somoni from them for releasing them.  "We did not have such a sum with us and Sayumron proposed to go to his home for money but the policemen refused," Saydulloyev said. According to him, Idiyev beat him in the police station and demanded that he say from whom he bought hashish.
On July 25, six police officers with Saydulloyev in two cars reportedly returned to Shahritous and Idiyev gave him 100 somoni for the 'controlled drug buy' (a controlled drug buy is a purchase of an illegal controlled substance which is monitored by the police).  During detention, Idiyev reportedly punched Doustov in the face.
"On the way to Dousti both cars stopped and somebody said that Doustov got sick.  They took him to a hospital in the Qubodiyon district, where he died in the evening," Saydulloyev noted.   
Meanwhile, Doustov's relatives are sure that he died after being beaten by police officers.  They suppose that police officers beat him on the way to the police station and when they took him to the hospital in Qubodiyon, he was already dead.
The trial was adjourned on February 8 until February 12.