Russian counternarcotics agency accuses Tajik MFA of protecting drug dealer
Submitted by

admin

on 07.03.2013 - 17:32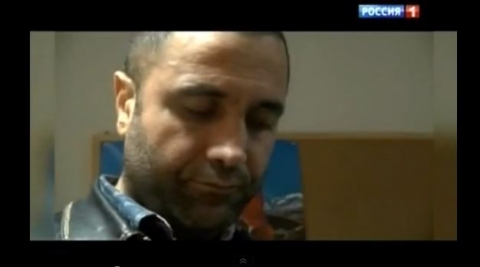 Russia's Federal Drug Control Service (FSKN) claims that Tajik MFA sent a note to the UAE authorities with request not to extradite the drug dealer Atobek Gulmamadov to Russia.
One of Russian leading TV channels reports that according to FSKN, Tajik Foreign Ministry allegedly stood up for the drug dealer that had been detained in the United Arab Emirates (UAE) and extradited to Russia.
In an interview with "The Special Correspondent" program of the "Russia-1" TV Channel, Renat Kuramshin, a senior investigator with FSKN, said on March 5 that according to data of the Russian counternarcotics agency, Tajik MFA has sent the note to the UAE authorities with the request not to extradite Atobek Gulmamadov who was detained at the Dubai airport last December.
According to him, the note, in particular, says that if extradited to Russia, Atobek Gulmamadov will face unfair trial and be at risk of torture and his property will be confiscated with no investigation or trial.
Commenting on the note, Kuramshin supposed that "it is connected with corrupt ties of such groupings with top-echelon government officials of Tajikistan."
Tajik MFA has not yet commented on this program of the Russian TV channel.  "We are still working on this issue and official comments will be later," Davlat Nazriyev, a spokesman for the Tajik FMA, told Asia-Plus in an interview.
We will recall that according to information posted on FSKN's website on December 27, Russian national of Tajik origin Atobek Gulmamadov, who is considered to be leader of one of the largest international drug trafficking rings has been arrested in the UAE.
Besides Russia drug control officers, officers from Interpol, the UAE Interior Ministry, the U.S. Drug Enforcement Administration (DEA), Kazakhstan's Committee for National Security and the Belarusian Interior Ministry reportedly also participated in a special operation to arrest Atobek Gulmamadov.
According to FSKN, Gulmamadov controlled transportation of 400 kilograms of heroin to Russia himself.  Those 400 kilograms were reportedly intercepted recently during large-scale special operations.
In November 2012, FSKN announced the completion of the anti-drug operation, dubbed Cartel.  The operation that lasted for four years reportedly led to the arrest of 25 drug dealers and the seizure of 750 kilograms of heroin, including 175 kilograms of heroin that were seized during the final stage of the operation in Naberezhnye Chelny.
In December, the Russian counternarcotics agency announced a new anti-drug operation that reportedly led to the seizure of 250 kilograms of heroin in Russia's Kemerovo oblast and Kazakhstan.