Suspect in murder of president's relative claims innocence
Submitted by

admin

on 27.07.2012 - 15:14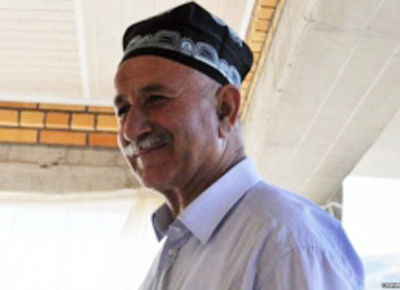 D.K., who was arrested on July 13 on suspicion of the murder of president's brother-in-law Kholmumin Safarov, has repudiated his previous testimony.
D.K.'s lawyers told this Asia-Plus today.  According to them, their client made that statement on July 26 during investigative action in the territory of the Dushanbe police temporary detention facility.
The lawyers say D.K. was tortured for confession to the murder of Kholmumin Safarov.  "During the investigative action, he gave a detailed account of torture used against him and those who tortured him," said the lawyers.  "He claims that high-ranking officers from the Ministry of Interior and the State Committee for national Security have been involved in torture of him."
The lawyers also noted that D.K. is still being held in the Dushanbe police temporary detention, which is gross violation of Tajikistan's criminal procedure legislation.  "Members of police task force are with him around the clock and he is being subjected to psychological torture including threats to his family," they noted.
"We consider that they do not transfer him to the pretrial detention facility of the Ministry of Justice intentionally because police officers will not have free access to our client in that facility," said the lawyers.
"We call on human rights organizations of our country not to stand aside form this case."
We will recall that Tajik law enforcement officials noted that the suspect in the murder of Kholmumin Safarov, the brother-in-law of Tajikistan's President Emomali Rahmon, was detained in Dushanbe on July 13.  Tajik Interior Affairs Ministry officials said at a press conference that the suspect was detained following a lengthy undercover operation, and that a search is continuing for accomplices.  The name, age, and other details about the suspect were not disclosed.
As it had been reported earlier, Kholmumin Safarov, 57, was found dead after being shot by unknown assailants on June 13.  Police say Safarov was shot in the head, chest, and stomach.  The shooting is reported to have occurred as he was returning to his home after evening prayers at a nearby mosque.
A native of Khatlon's Vose district, Safarov, the husband of Rahmon's eldest sister, had been serving as chief of the Tajik government's forest and hunting agency.  Some media sources say that while many of the president's relatives control major Tajik companies and banks, Safarov wasn't known to be involved in big business.