Tajikistan report submitted to UN Human Rights Committee far from actuality, say Khorog residents
Submitted by

admin

on 17.07.2013 - 18:38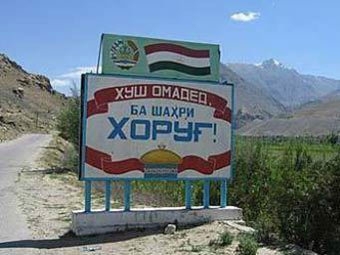 Residents of Khorog are indignant at a statement made by Tajik delegation during the presentation of second periodic report of Tajikistan on its implementation of the provisions of the International Covenant on Civil and Political Rights.
Representatives of the Tajik delegation said that 21 residents of Khorog killed during the special security operation last summer were members of armed groups.
According to relatives and friends of those killed in that operation, that statement is far from actuality because those 21 residents of Khorog killed during the security operation were civilians and did not have weapons.
We will recall that responding to questions by experts the delegation members noted that "regarding the security operation carried out in Khorog, launched after an investigative team was held hostage by an armed group in the summer of 2012, it had been alleged that more than 100 people died during the operation, but the casualty figure was closer to 20."
"The circumstances were presently under investigation and appropriate legal actions would be taken.  Between July and December 2012, many heavy weapons and small arms had been confiscated from members of this criminal group."
The UN experts noted that an independent investigation into the 21 deaths resulting from the operation against an armed group in Khorog should be carried out. 
Manouchehr Kholiqnazarov, the head of Pamir Barristers' Association, considers that the main reason for casualties among civilians is the fact that the government did not inform the population of the beginning of the security operation in Khorog.
Ms. Lolabegim Davlatnazarova, a teacher with Khorog State University, noted that one of students of the university, Pisarjon Mirzohasanov, was killed near the apartment he rented.
Besides, murderers of two brothers – Rashid and Vohid Shodmonbekov – have not yet been identified.  They were killed on August 10, 2012 after servicemen fired at their car at the checkpoint post Bidurd.
Member of Group-20, Ms. Nabot Dodikhudoyeva, says she together with other women were collecting the bodies from the streets and according to her, 15 of 17 victims of the Khorog events did not have weapons with them.