Trial of two prisoners transferred to Khujand from Dushanbe expected to start July 25
Submitted by

admin

on 24.07.2013 - 17:41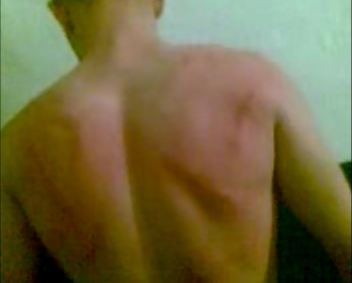 A trial of Sunatullo Rizoyev and Sadrididn Toshev, two prison inmates who were transferred to Khujand from Dushanbe last November, is expected to begin in Khujand tomorrow.
According to the Sughd prosecutor's office press center, Rizoyev and Toshev face charges of actions disorganizing the work of a penitentiary institution committed by persons convicted of a serious crime or especially serious crimes, and false denunciation.  
We will recall that Rizoyev and Toshev were among some 50 prisoners who were transferred from two prison facilities in Dushanbe to a prison in Khujand last November.
The prisoners shot videos, recorded them on a mobile phone and sent to their relatives.  The inmates exhibit severe bruises on their bodies, claiming they were beaten with rubber batons by prison guards.
Tajikistan's nongovernmental organization Coalition against Torture issued a statement last November demanding investigations into the alleged mass beatings of prison inmates.  According to the rights group, prison guards brutally beat at least 50 inmates after their transfer from Dushanbe prison facilities to a prison labor camp in the northern city of Khujand in early November 2012.
The activists say that at least four of the beaten prisoners were witnesses in the September death of an inmate that has received heavy media coverage.
Log in to post comments

852 reads