Two police officers charged over detainee's death amnestied
Submitted by

admin

on 18.10.2012 - 19:49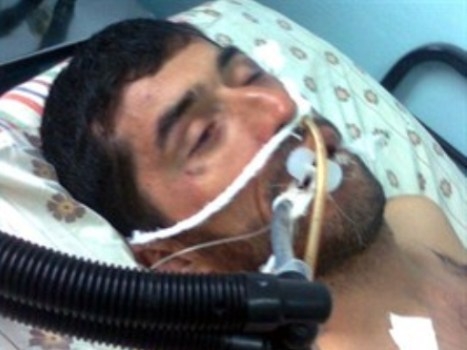 Two former police officers charged over the death of a detainee have been amnestied.
Ms. Gulchehra Kholmatova, the lawyer of the injure party, told Asia-Plus Thursday afternoon that the Dushanbe prosecutor's office last week handed down ruling on dropping criminal proceedings instituted against former Dushanbe policemen Abdurahmon Yoqubov and Qodir Hasanov in connection with amnesty granted to them.
We will recall that the trial of Yoqubov and Hasanov began on June 2, 2011 but was immediately adjourned.
Abdurahmon Yoqubov and Qodir Hasanov who were dismissed from the police force after they were charged over the death of Safarali Sangov were charged with negligence. 
The trial resumed on June 6, 2011 and a prosecutor in the trial announced that the defendants have been officially charged with negligence that led to Sangov's suicide.  The prosecutor said the policemen did not handcuff Sangov with his hands behind his back, as required by regulations, but with his hands in front of him that allegedly gave Sangov the opportunity to commit suicide as he was able to push away his police escort.
The trial was suspended again and the case was remitted for further examination.       
Safarali Sangov, 37, died in hospital in March last year from severe injuries sustained in what his relatives say was a beating at a police station in Dushanbe's Sino district.
Sangov's wife said that on March 1, 2011 a group of men in civilian clothes, who were evidently from a police station in Dushanbe's Sino district, entered their house, beat her husband, and took him away.  Sangov's relatives found him later in a coma in the resuscitation department of one of the city's hospitals, where he died on March 5.
Police say Sangov, who they suspected of drugs possession, committed suicide by jumping from a second-story set of stairs and, when he was then returned to an interrogation room, by repeatedly banging his head against a wall.
Tuichiboy Imomnazarov, a senior investigator at the Dushanbe prosecutor's office says that Yoqubov and Hasanov, who were charged with negligence (Article 322 (2) of Tajikistan's Penal Code), were amnestied.  "It has not been proved that they were beating Safarali Sangov," the prosecutor noted.
Meanwhile, the lawyer who represented the injured party says that there were irrefutable proofs in the case.  She has filed an appeal to the Prosecutor-General's Office over the ruling handed over by the Dushanbe prosecutor's office.
Besides, the injured party filed a lawsuit in a court against the interior ministry, asking for 180,000 somoni for moral and financial damages.