Young inmate hanged himself in the prison #1 of Dushanbe
Submitted by

admin

on 05.02.2013 - 11:49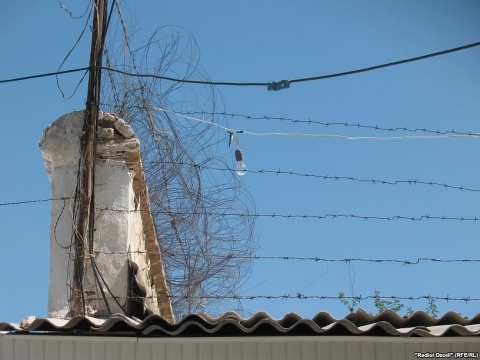 New incident in Dushanbe colony #1 one of the prisoners committed suicide.
On February 4, Azamsho Solehov relative of the 21-year-old inmate Makhmadsharif Nasriddinov informed Radio Ozodi that on February 1, 2013 Mahmadsharif was severely beaten by the prison guards  Davlatov Mamad and Sherafkan after they found a mobile phone . 
According to Solehov unable to withstand the severe abuse anymore Mahmadsharif committed suicide around 02:00 a.m. hung up on the sheet. 
While returning the body of the inmate to his relatives the prison administration stated that he was suffering from mental illness, though his parents say Mahmadsharif never had any mental disorders and was in good condition during the last meeting they had with him.
On Sunday February 3, Makhmadsharif Nasriddinov was buried in a place called "Hovaron", seven kilometers from the capital.
Odinasho Murodov, spokesman for the Office of Corrections Department of the Ministry of Justice of Tajikistan, claimed they do not have information about what happened in the prison #1.
Mahmadsharif Nasriddinov was convicted in 2011 under the article 244 (robbery) of the Criminal Code to 3 years in prison. The police officers of Shohmansur district accused him of stealing a CD drive". After he spent two years in prison, according to relatives, he was supposed to be released in 2014.   
This is not the first incident of suicide in prisons in Tajikistan. In late December 2012 the resident of Kalai Khumb village of Darvaz district Fayzullo Mansurov hanged himself in the jail "Kirpichniy". According to official data, only in this prison of Vakhdat over the 2012 there were three suicides incidents among the prisoners.