NGO Coalition against torture in Tajikistan Statement on the death of 27-years old Hamzali Ikromov in the correctional facility #3/1 of the Ministry of Justice of RT in Dushanbe
Submitted by

admin

on 27.09.2012 - 14:04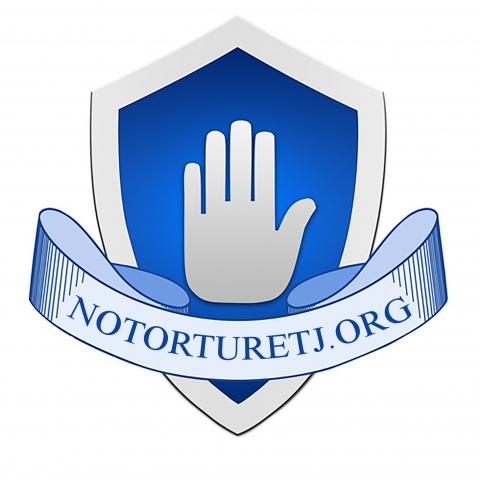 A Tajik anti-torture coalition has called on the government to investigate the death of an inmate allegedly tortured in Dushanbe's penal colony and bring those guilty to justice. 
The Coalition of NGOs Against Torture said that Hamza Ikromzoda, 27, died in Dushanbe's penal colony YaS No 3/1 on September 20.
Hamza's relatives claim that he was tortured.  The relatives say the body carried traces of torture, including burns.
The Coalition of NGOs Against Torture is demanding that authorities thoroughly investigate Ikormozoda's case.
Meanwhile, Bahrom Abdulhaqov, the deputy head of the Department for Correctional Works at the Ministry of Tajikistan, told Asia-Plus on September 25 that prison guard allegedly found Ikromzoda hanging by his shirt when he went into his cell.
"The prison guard gave the alarm and officers from the department for correctional works, prosecutors and medical workers came to the cell.  When they took him from the hook his pulse still could be felt," said Abdulhaqov.  "Medical workers did everything they could to save him.  His pulse was missing and medical workers tried to resuscitate him and gave him a DC shock (electrical stimulation of the heart).  Three shocks of 100, 150, and 20 joules were applied, and therefore, there are signs of electrical injuries on his chest."
He added that prosecutors had launched investigation into the incident.  Abdulhaqov promised to make detailed information available as soon as the results of the inspection are become known.
Hamza Ikromzoda was sentenced to eleven years in prison for theft in 2011.  Later, his jail term was reduced by thee years under amnesty law.
The Coalition says it is not the first case of the death caused by use of torture against detainees and inmates in detention facilities and jails.
The statement also lists six other suspicious deaths in custody, drawing attention to the following cases:
Safarali Sangov – died on March 5, 2011.  Sangov was apprehended at his home in Dushanbe's Sino district on suspicion of drug dealing.  He was hospitalized the next day and died on March 5, 2011 from injuries sustained in what his relatives say was a severe beating at the Sino district police station.  Police say Sangov tried to commit suicide by hurling himself down two flights of stairs and then, when he was returned to the interrogation room, by repeatedly banging his head against a wall.
Bahromiddin Shodiyev – died on October 30, 2011.   He was arrested by police in Dushanbe's Shohmansour district on October 19, 2011, on suspicion of theft.  The following day he was taken comatose to a hospital, where he underwent surgery.  The Interior Ministry claimed that Shodiyev injured himself when he jumped out of a first-floor window in attempt to escape from custody.  Meanwhile, his mother said that Bahromiddin told her when he regained consciousness that he had been beaten until he confessed to crimes he had not committed. He said police taped his mouth shut so no one could hear him screaming. Shodiyev died 10 days later in hospital of his injuries.
Dilshodbek Murodov – died in penal colony No 3/1 in August 2009.  Supposedly, he died from torture.
Ismoil Bachajonov – died from torture in Dushanbe's detention center No 1 in January 2011.  
Ismonboy Boboyev – died from torture during interrogation in Sughd province in February 2010.  
Khurshed Bobokalonov – died on the way to the police department in Dushanbe's Ismoili Somoni district in June 2009.  He was severely beaten by police officers.
The Coalition of NGOs Against Torture consists of several independent law consultancy groups such as Amparo, the Independent Center for Human Rights, League of Female Lawyers of Tajikistan, the Center for Child's Rights, the Independent School of Journalism "Tajikistan – 21st Century," the Bureau on Human Rights and Rule of Law (BHR), and the Nota Bene Public Association.
Log in to post comments

1292 reads