Prisoners' relatives are demanding the resignation of Izzatullo Sharipov
Submitted by

admin

on 11.03.2013 - 14:37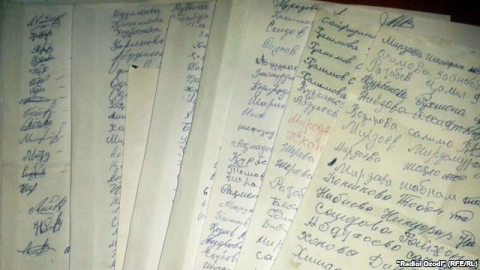 Parents of the prisoners, victims of torture appealed to the President of Tajikistan, Assistant Secretary of State and the British Ambassador
Parents of some prisoners demanded the resignation of Head of the Main Directorate for Punishment Implementation of the Ministry of Justice of the Republic of Tajikistan Izzatullo Sharipov.
Relatives of the prisoners sent a letter to the President of Tajikistan Emomali Rahmon, Assistant Secretary of State Robert Blake and the British Ambassador to Tajikistan Robin Ord-Smith, which calls for the resignation of Izzatullo Sharipov, Senior Prosecutor for Supervision of the Penitentiary institutions Tolib Asimov and the Chairman of the Supreme Court of Tajikistan Nusratullo Davlatov.
The letter is signed by 320 parents of prisoners who died in different prisons of the country over the past few years as a result of torture and abuse.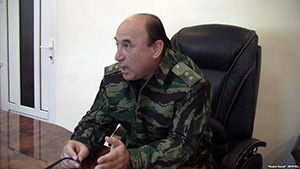 Mahmurod Odinaev, the father of one of the prisoners in an interview with Radio Ozodi on March 11 reported that on Monday the letter was officially handed over to the President of Tajikistan, the British Embassy in Tajikistan, and was sent to the U.S. Embassy in Tajikistan by mail.
The letter was registered in the department of letters of the Presidential Apparatus of RT and the British Embassy, while the U.S. Embassy informed that they prefer to receive the letter by mail.
Mahmurod Odinaev informed Radio Ozodi that the letter contains detailed information, accurate evidences, audio and video recordings of how prisoners being tortured and abused.
According to him for the last several years there were numerous cases of the prisoners' death as a result of torture and violence, though the perpetrators were not brought to justice.
The letter states that the Prosecutor who is responsible for the oversight over the prison system in the country aligned with the prison administration and is delaying the investigation of cases involving the death of detainees. The appeal also says that dozens of letters and petitions sent to the Supreme Court remain unanswered.
Radio Ozodi
Letter of the prisoner's parents