Central Asian rights activists concerned over possible extradition of Abdullojonov
Submitted by

admin

on 08.02.2013 - 12:49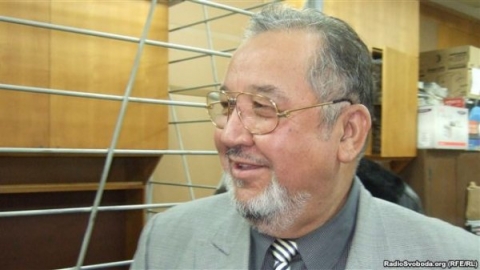 Central Asian rights activists who gathered in Kiev on February 6 for the forum of human rights organizations of the region "Solidarity, Cooperation, Support" have expressed their concern about the possible extradition of former Tajik Prime Minister Abdumalik Abdullojonov to Tajikistan.
A statement released on February 7, in particular, says that extradition of Abdullojonov to Tajikistan, "where the judicial system is the authorities' instrument for reprisals against opposition politicians and civil activists, poses threat to his life."
It was noteworthy that Abdullojonov was detained in Ukraine, which is holding the OSCE Chairmanship this year.
"Extradition of Abdullojonov in violation of the United Nations Convention Against Torture and the United Nations Convention Relating to the Status of Refugees (CRSR) with regard to political motives for his persecution in Tajikistan may undermine image of Ukraine and the Organization for Security and Cooperation in Europe (OSCE) as a whole," the statement said.
The forum participants call on the Ukrainian authorities to adhere principle of international law, in particular the right of freedom from torture and fair legal process and not to allow extradition of Abdullojonov to Tajikistan.  
Abdumalik Abdullojonov (born January 1, 1949) is a Tajikistani politician.  He served as the Prime Minister of Tajikistan from September 21, 1992 to December 18, 1993.  He resigned as Prime Minister to become Tajikistan's first ambassador to Russia.  In November 1994, Abdumalik Abdullojonov ran against Emomali Rahmon for the office of president and was defeated.  Abdullojonov claimed to have won and accused Rahmon of electoral fraud.  After that he left Tajikistan.  For the past decade, Abdumalik Abdullojonov has lived in Los Angeles, the United States.
Tajik authorities accuse Abdullojonov of involvement in a 1996 assassination attempt on Tajik President Emomali Rahmon.  He is also accused of backing a 1998 militant attack in Sughd province and of organized crime and terrorism-related offenses, as well as a number of economic crimes.
Abdumalik Abdullojonov rejects the charges as politically motivated.