Child-friendly court room introduced in Tajikistan
Submitted by

admin

on 06.08.2013 - 17:42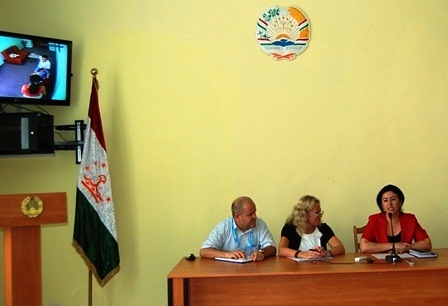 The child-friendly court rooms project was launched on August 5 by representatives of the Justice Council of the Republic of Tajikistan, UNICEF and SDC in Tajikistan, according to press release issued by UNICEF CO in Tajikistan.
The launch event took place at a court in Dushanbe's Ismoili Somoni district.
UNICEF has been supporting the Government of Tajikistan to implement the National Plan of Action for Reform of the Juvenile Justice System 2010-2015.
Part of this cooperation involves introduction of child friendly procedures during trial process for child victims, witnesses and offenders.
Towards that end, with funding from Swiss Agency for Development and Cooperation (SDC), UNICEF has been collaborating with the Council of Justice on: assignment of specialized judges to a training of judges on juvenile justice; developing a training curriculum to be incorporated in the on-going training program of Judges Training Center; availability of a court room for children; and availability of a child friendly investigation room which is equipped with a CCTV system and to be used by the investigators and prosecutors to prevent secondary traumatization of children;
As part of this project, there will be seven such child friendly court rooms and four child friendly investigation rooms in Dushanbe, Khujand, Kulob and Qurghon Teppa.  Each child friendly investigation and court room involved rehabilitation, furnishing and equipment cost approximately 14,000 U.S dollars.