Founder of peace and national unity, Leader of the nation, President of the Republic of Tajikistan, Emomali Rahmon
Submitted by

admin

on 16.06.2022 - 18:30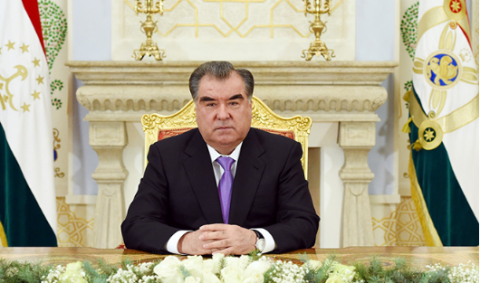 "Considering the supreme value of human rights and freedoms, I firmly declare that none of the employees of law enforcement authorities have the right to use torture or degrading treatment by any means".
Founder of peace and national unity, Leader of the nation, President of the Republic of Tajikistan, Emomali Rahmon, 10.11.2012 (from the speech on the occasion of the Tajik Police Day)
In case of violation of your rights, you can contact:
General Prosecutor`s Office of RT: (+992 37) 235 – 11 – 11
Prosecutor`s Office of Dushanbe: (+992 37) 221 53 27
Prosecutor`s Office of Khatlon: (+992 3222) 22246
Prosecutor`s Office of Soghd: (+992 3422) 51818
Prosecutor`s Office of GBAO: (+992 3722) 22641
Prosecutor's Office for Supervision over the execution of the law in Penitentiary Institutions of Dushanbe and SNTB (+992 37) 2270262
Ministry of Internal Affairs of the Republic of Tajikistan (+992 37) 2212121
Telephone counseling hotline of Legal assistance group of Coalition against torture and impunity in Tajikistan:
Sogd region: 98 787 33 33
Khatlon region and GBAO: 98 787 66 66
Dushanbe city and regions of republican subordination (RRS): 98 708 76 76
E-mail: Notorturetjk@gmail.com
Web: www.notorturetj.org
If you have any questions regarding the violation of the rights of servicemen and conscripts, please contact (+992) 933331703, (+992) 933331803. Phones are also available outside business hours, including on weekends and holidays.