IRP activist dies in prison hospital
Submitted by

admin

on 20.01.2014 - 15:46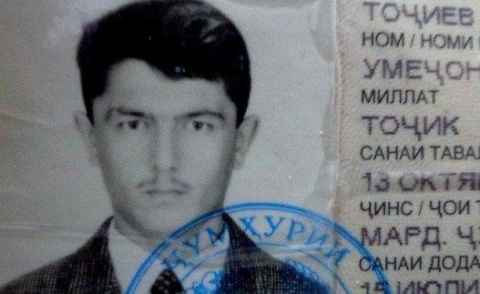 A member of the board of the Islamic Revival Party (IRP)'s organization for Isfara, Umedjon Tojiyev, died on January 19 more than two months after falling from the third floor of the Isfara police station.
IRP deputy head Mahmadali Hayit says they heard of that from Ms. Fayziniso Vohidova, human rights activist and lawyer from the northern Sughd province.
Ms. Vohidova confirmed this in an interview with Asia-Plus. She noted that could not be ruled out that Tojiyev had died after being tortured.
Meanwhile, Tojiyev's defense lawyer, Yusuf Doniyorov, says he has not yet received official information about the death his client. "I also heard of that from Ms. Fayziniso Vohidova," Doniyorov told Asia-Plus in an interview Monday afternoon.
Umedjon Tojiyev was reportedly transferred from an investigative center in the northern city of Isfara to a prison hospital in the city of Khujand on January 4.
We will recall that Tojiyev jumped from a third-floor window on November 2 and broke his leg. He was officially being charged with organizing a criminal group. Tojiyev was initially arrested on October 30 for refusing to follow police instructions.
Tajik Interior Minister Ramazon Rahimov has ordered an investigation into the incident.
Police say that the 34-year-old activist of the IRP from Isfara allegedly tried to escape from local police station by jumping off the third floor. Tojiyev's colleagues and relatives however say the charges against him are politically motivated and that he might have been tortured while in custody.
IRP leaders visited Isfara last November to clarify the situation.