Оnline interactive dialogue of the Government of Tajikistan at the UN Committee Against Torture
Submitted by

admin

on 17.04.2018 - 16:12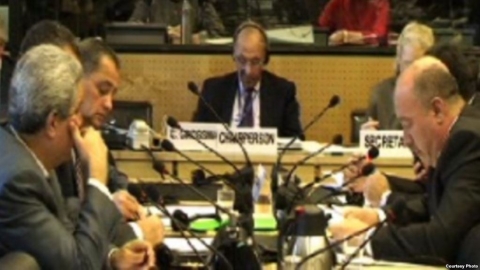 Dear colleagues and friends.
We are kindly inviting you to attend an online interactive dialogue of the Government of Tajikistan at the UN Committee Against Torture on implementation of its commitments under the Convention Against Torture and other Cruel, Inhumane and Degrading Forms of Treatment and Punishment, to be held on May 4, 2018 in Dushanbe Plaza, Floor No.4 (opposite TV Safina).
Tajikistan has been a party to the Conventions since 1995. In November 2016 Tajikistan submitted its third periodic report on the progress of the Convention implementation to the Committee. On May 4-7, 2018 there will be an official hearing of the National Report at the Committee Against Torture.
Official delegation is led by General Prosecutor of RT Yusuf Rahmon and other members of the delegation, including: Abdujabbor Sattorzoda, Head of Human Rights Safeguards Department of the office of the President of RT; Alamshoh Alamshohzoda, First Deputy Minister of Interior; Ilhom Mahmudzoda, Deputy Head of Penal Corrections Administration HQ under the Ministry of Justice; Saida Umarzoda, First Deputy Minister of Health and Social Protection and independent observer Zarif Alizoda with Ombudsman's office in Tajikistan.
During the interactive dialogue the official delegation will report on the country's progress towards implementation of the CAT standards, respond to the questions of the panel members of the Committee Against Torture. The Committee shall then draw its concluding recommendations to Tajikistan for the following 5 years.
Please RSVP by email at: notirture.tj@gmail.com to confirm your partaking