Police officer from Sarband faces torture charge
Submitted by

admin

on 11.07.2013 - 17:26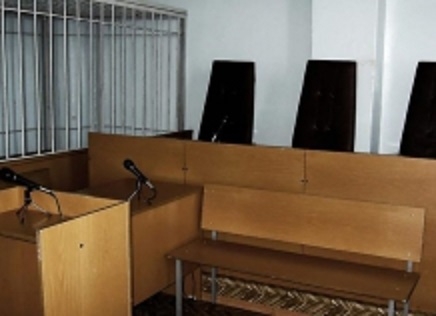 The Khatlon prosecutor's office has completed investigation into the case of Nusrat Yodgorov, an officer with the Interior Ministry's office in Sarband, and the case has already moved to the Sarband city court.
Muzaffar Yusupov, an official with the Khatlon prosecutor's office, says Yodgorov is charged with torturing and ill-treating Jourabek Sattorov, who was detained on suspicion of stealing 9,000 somoni.
Criminal proceedings were instituted against Yodgorov on March 6 this year under the provisions of Article 143` of Tajikistan's Penal Code – torture.
We will recall that Tajikistan's Penal Code was amended in April 2012 to include Article 143` criminalizing torture, with a definition of torture in line with Article 1 of the Convention, making torture a punishable offence with a possible sanction of up to fifteen years in prison.
Meanwhile, the Amnesty International report "Return to Torture: Extradition, Forcible Returns and Removals to Central Asia" that was published this year notes that there are regular reports that people in Tajikistan have been subjected to torture and other ill-treatment by police and security officers, often in order to "solve" crimes by obtaining confessions.
"Some positive developments in reducing the incidence of torture in Tajikistan have occurred since 2010, including the April 2012 introduction of a new article in the criminal code criminalizing torture.
"However, reports of incidents of torture and other ill-treatment of suspects in the early stages of detention continue, indicating that it remains a persistent problem in the country."