Tajikistani man facing extradition and torture
Submitted by

admin

on 12.01.2013 - 16:32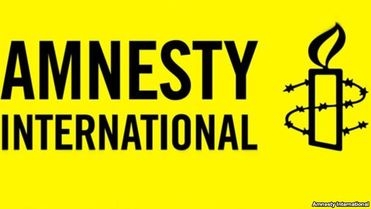 Tajikistani businessman Umarali Kuvvatov (Quvatov) risks extradition to Tajikistan by the United Arab Emirates' (UAE) authorities, where he would be at risk of torture or other ill-treatment, a statement released by Amnesty International on January 11 said.
Businessman Umarali Kuvvatov was arrested in Dubai on 23 or 24 December 2012, when in transit from Moscow to Brussels, following an extradition request from Tajikistan on charges of fraudulent business activities. It is not known where he is currently held in the UAE, and it is believed that he has not yet been charged.
Umarali Kuvvatov – along with other Tajikistani business leaders, opposition politicians and activists – is one of the founders of the opposition group "Group-24", which has publicly criticized the widespread corruption under the head of state of Tajikistan, President Rahmon. The group recently called for President Rahmon's resignation and questioned the likelihood of the upcoming Presidential elections being democratic and fair.  The group also criticized President Rahmon's handling of the military conflict in Gorno-Badakhshan Autonomous Province in summer 2012.  The conflict, while short-lived, caused dozens of deaths. Umarali Kuvvatov is reportedly a former advisor to President Rahmon's daughter.
Umarali Kuvvatov claims that the charges against him are politically motivated in response to his criticism of President Rahmon's government. In September 2012, a statement appeared on the website of the Ministry of Health in Tajikistan, saying that Umarali Kuvvatov suffered from mental illness.
Amnesty International believes that if returned to Tajikistan, Umarali Kuvvatov will be at serious risk of grave human rights violations, in particular incommunicado detention, torture and other ill-treatment, and unfair trial. If Umarali Kuvvatov is extradited, the UAE authorities will be violating their obligations under the absolute prohibition of torture and other ill-treatment under international law.