Tajikistan's Universal Periodic Review to be discussed in Geneva on May 6
Submitted by

moderator

on 05.05.2016 - 09:23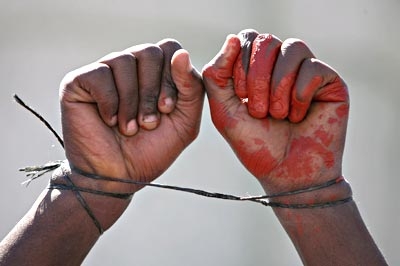 The Universal Periodic Review (UPR) of Tajikistan will be discussed at the UPR Working Group's 25th session in Geneva on May 6, 2016.
Meanwhile, members of the NGO Coalition against Torture presented recommendations aimed at strengthening torture prevention in Tajikistan to experts at the Office of the United Nations (UN) High Commissioner for Human Rights and to permanent diplomatic missions in Geneva on March 31 and April 1.
On May 6, all UN member states will have an opportunity to ask questions and make recommendations to the authorities of Tajikistan in order to strengthen human rights protection in the country.
On March 31, the NGO delegates from Tajikistan reportedly met with the Human Rights Treaties Division of the Office of the UN High Commissioner for Human Rights to discuss the NGO recommendations and future cooperation.
On April 1, the Coalition against Torture and other NGOs from Tajikistan delivered statements at the 13th round of UPR Pre-sessions, a public event organized by the Geneva-based NGO UPR Info at the International Conference Center of Geneva.
The NGO visit to Geneva took place in the framework of the EU-funded project, Action for Freedom from Torture in Kazakhstan and Tajikistan, which is co-funded by Open Society Foundations.
The project is carried out by the Helsinki Foundation for Human Rights (HFHR, Poland), International Partnership for Human Rights (IPHR), Kazakhstan International Bureau for Human Rights and Rule of Law (KIBHR) and Nota Bene (Tajikistan).
The visit to Geneva was organized by IPHR along with the World Organization Against Torture (OMCT) and the International Federation for Human Rights (FIDH). For further input into the UPR process the project partners prepared a document, entitledTajikistan: Human Rights Situation on the Ground.   Torture and Other Ill-treatment.
The Universal Periodic Review (UPR) is a mechanism of the United Nations (UN) Human Rights Council (HRC) that emerged from the 2005 UN reform process.  Commonly referred to as the UN-UPR, it was established by General Assembly resolution 60/251 of April 3, 2006.  The UN-UPR periodically examines the human rights performance of all 193 UN Member States.  It is intended to complement, not duplicate, the work of other human rights mechanisms, including the UN human rights treaty bodies.  This is the first international human rights mechanism to address all countries and all human rights.  The Working Group on the UPR, which is composed of the HRC's 47 Member States and chaired by the HRC President, conducts country reviews.
Log in to post comments

715 reads