Vice-premier urges recruitment officers to put end to raids on conscripts
Submitted by

admin

on 18.03.2017 - 22:27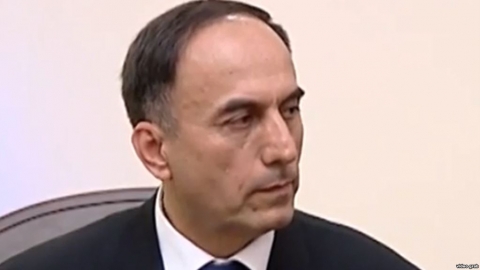 Deputy Prime Minister, Azim Ibrohim, on March 17 held a meeting to discuss issues related to organization of the spring conscription campaign.
Speaking at the meeting, deputy prime minister urged heads of military registration and enlistment offices to put an end to the raids on conscripts, a source in the Tajik government told Asia-Plus in an interview. 
Ibrohim asked the country's main military prosecutor to take measures to ensure organization of the conscription campaign within the limits of the country's legislation.   
51 of 73 heads of military registration and enlistment offices were reportedly replaced last year for shortcomings in the work on organization of the conscription campaign.  
Recall, President Emomali Rahmon signed a decree on drafting young Tajiks into the country's armed forces from April through May 2017 on March 14, 2017.
The draft affects able-bodied male citizens in the age bracket of 18 years old to 27 years old, who are not members of the armed forces reserve.  The same decree provides for the retirement from active duty of soldiers and sergeants whose service under conscription is over.
The Ministry of Health is tasked to provide specialists from medical facilities of Dushanbe to make medical examination of conscripts for the districts subordinate to the center.
According to the Ministry of Defense (MoD), every year, some 15,000-16,000 young Tajik men are drafted into the country's armed forces.  Meanwhile, many conscript-age young men seek migrant work in Russia to avoid military service.  
The two-month-long effort seeking to enlist young men aged 18-27 for the two-year compulsory military service takes place twice a year, in the spring and in the autumn.
Young Tajiks can avoid or postpone military service if they are ill, studying at university, an only son, or if they have two children.
Log in to post comments

806 reads