The Coalition against Torture hold campaign commemorating the International Day in Support of Victims of Torture
Submitted by

admin

on 16.05.2022 - 17:18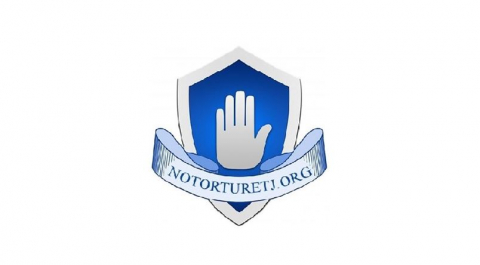 From 16 May to 26 June 2022, various thematic activities are planned to be held in the capital and regions as part of the campaign.
From May 16 to June 26, 2022, the Civil Society Coalition against Torture and Impunity in Tajikistan will hold a traditional campaign commemorating the International Day in Support of Victims of Torture, which is celebrated annually on June 26.
During this period the following thematic activities are planned as part of the campaign:
Placing quotes from the President and other government officials condemning the use of torture and ill-treatment on billboards in the capital;
Conducting radio broadcasts on freedom from torture;
Presentation of a book about torture victims "Broken destiny, lives taken away", mobile application "Me and My Rights!" and holding of a photo exhibition in Dushanbe;
Holding competitions and quizzes for young people and women in Dushanbe and Sughd region;
Conducting online campaign on the Coalition pages on social networks;
Organization of a legal reception on wheels: provision of individual legal consultations in Dushanbe, Sughd and Khatlon regions.
The purpose of the campaign is to raise public awareness on legal matters and to educate young people as per international standards and legislation of the Republic of Tajikistan on freedom from torture. The holding of such events helps to unite efforts and requirements to the state authorities to shape a policy of "zero tolerance" to torture in Tajikistan.
During the activities, visibility products, such as t-shirts, baseball caps, thematic calendars for 2023, and umbrellas (with the logos of the Coalition against Torture and the donor organization, as well as the slogan: "Стоп пыткам и безнаказанности!"\\ "Stop torture and impunity!"\\ "Аз шиканҷа ва беҷазоӣ даст кашед!") will be distributed.
You can track detailed information with dates on our website: https://notorturetj.org/ and social networks[1], which are accompanied by hashtags:
#Стоп пыткам и безнаказанности!
#Stop torture and impunity!
#Аз шиканҷа ва беҷазоӣ даст кашед!
---
[1]  Facebook: https://www.facebook.com/notorture.tj
Twitter: https://twitter.com/NoTorturetj
Soundcloud: https://soundcloud.com/notorture-tj
Youtube: https://www.youtube.com/channel/UCWfjfabt9tacFgj-rcJZqtw
Odnoklassniki: https://ok.ru/group/54476259131498
Телеграм: http://t.me/notorturetj
Инстаграм: notorture.tj