Coalition undertook a monthly campaign against torture
Submitted by

admin

on 26.06.2019 - 16:28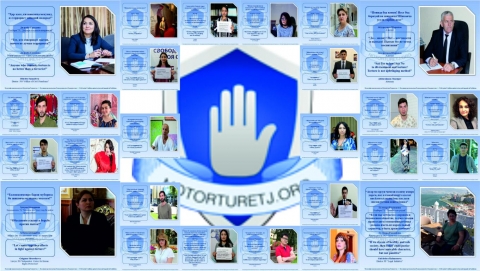 From May 27 to June 26 the Civil society Coalition in Tajikistan against torture and impunity undertook a monthly campaign designed for the International Day in support of victims of torture.
Over a period of one month the quotes of each civil activists – volunteers, human rights activists, arts representatives from Tajikistan had been posted on the website of the Coalition and its social media sites in support of freedom from torture and ill-treatment. The Coalition prepared pocket calendars containing these quotes for 2020 which had been distributed in Dushanbe during major events on June 26.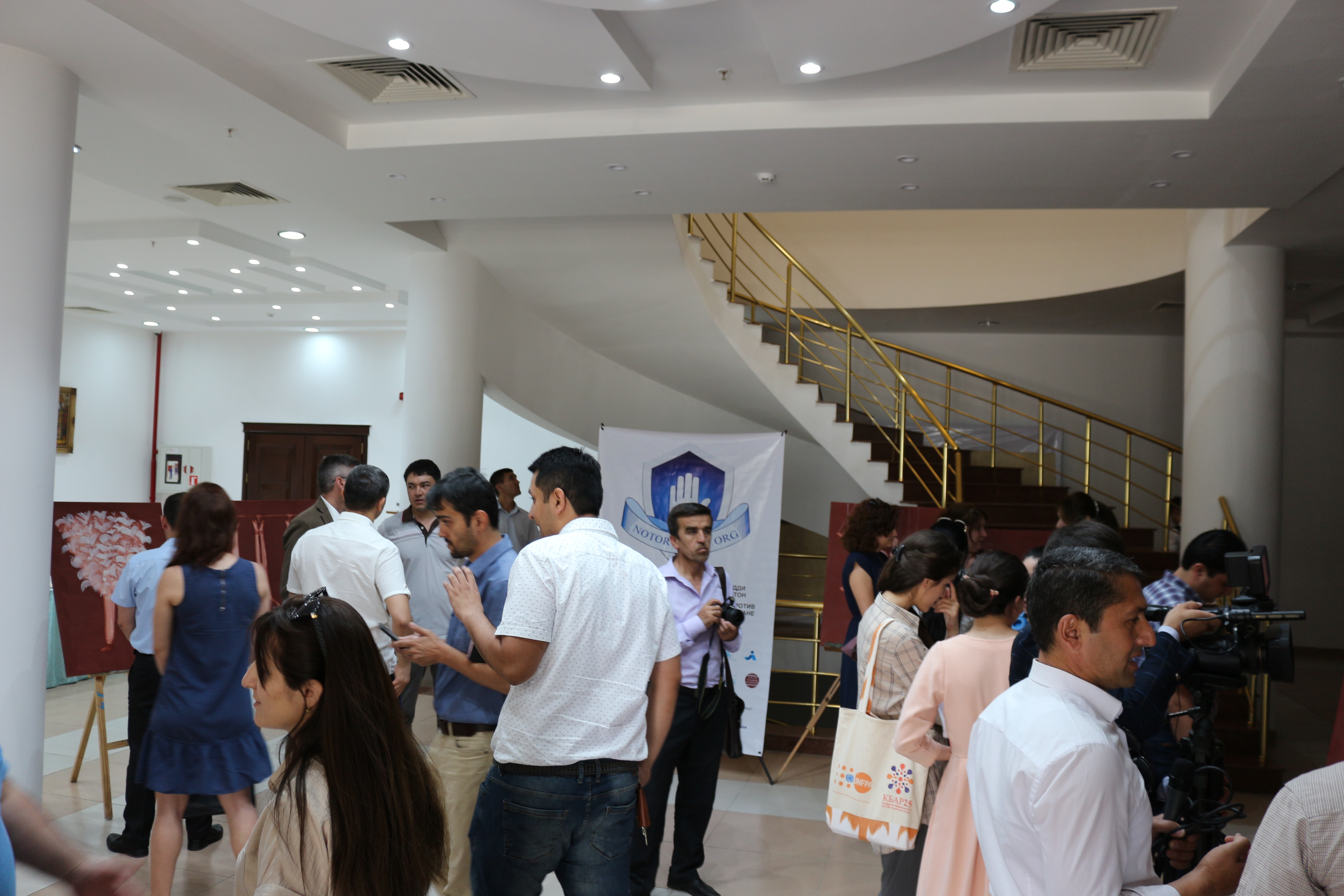 The exhibition of graphical works presented by artist-activist Mr, Farrukh Negmatzade in which the author explored a violence topic in a creative form under the leadership of art manager Lolisanam Ulugova took place in the hall of "Vefa Center" complex on that day.
The event was held in performance format combining visual art, music and words. The performance which is widely available around the world was aimed against any type of violence, including torture.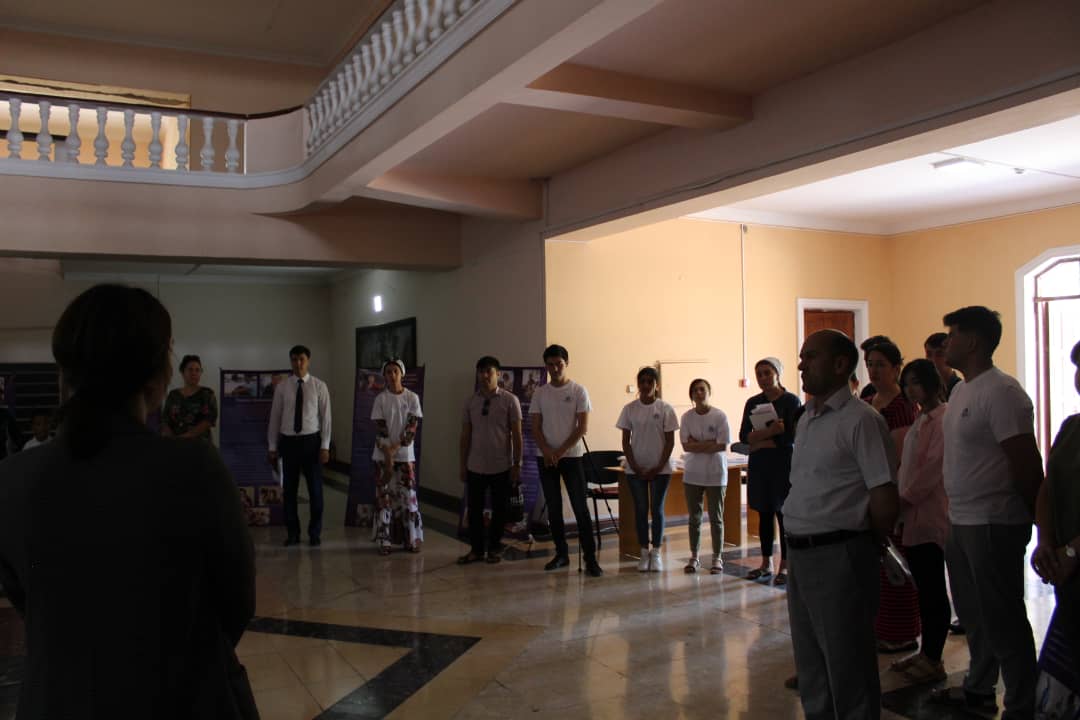 A few days earlier, on June 22 the traditional photography exhibition dedicated to the memory of 18 victims of torture and ill-treatment in the country took place in Khujand.
During the events in Dushanbe and Khujand the T-shirts saying "Let`s unite together efforts against torture"  and calendars were also distributed.
We would like to thank all friends, partners, colleagues who have joined us in our campaign and made an appropriate contribution to the fight against torture and ill-treatment. 
All abovementioned events were made possible by financial support of: United Nations Development Program, Sigrid Rausing Trust, OSCE Program Office in Dushanbe and EU representation in RT.