European Union supports torture prevention actions in Tajikistan
Submitted by

admin

on 05.02.2014 - 16:47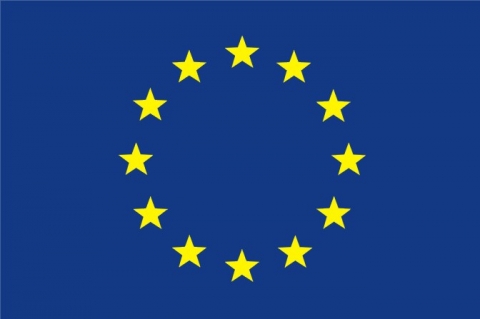 The European Union has started funding regional project entitled: "Action for freedom from torture in Kazakhstan andTajikistan" under the "European Instrument for Democracy and Human Rights" programme (EIDHR), for a total amount of EUR 1 156 690.
As inform NoTorture.Tj Mahbuba Abdullaeva, Press and Information Officer of the EU Delegation to Tajikistan, the overall objective of the action is to contribute to the eradication of torture and other forms of ill-treatment in Kazakhstanand Tajikistan. The action brings together civil society organizations from Central Asia and the EU who share the same goal: protection of human rights and prevention of torture. The project partners are: the Helsinki Foundation for Human Rights – Poland (leading partner of the project); Kazakhstan International Bureau for Human Rights and Rule of Law; Public Foundation Nota Bene (Tajikistan) and the International Partnership for Human Rights (Belgium). In the implementation of the project activities will also take part coalitions of NGOs against torture from Kazakhstan and Tajikistan.
The 30 months action envisages different types of activities, such as: capacity-building, coordination and networking among NGOs active in the field of combating torture; legal support to victims of torture in Kazakhstan and Tajikistan; national and international advocacy to monitor fulfillment of international obligations related to freedom from torture as well as awareness-raising about the problem of torture in Kazakh and Tajik civil society.
Given the comprehensive scope of the action and the broad range of actors taking part in its implementation, systemic results are expected, such as: increased level and efficiency of investigations of torture cases; increased number of torture survivors receiving effective medical, psychological and social rehabilitation and legal remedy; restoration of victims' rights to legal redress; increased institutional, investigative and reporting capacities of NGOs etc.
The European Union, composed of 28 Member States, is the world's biggest aid donor. Tajikistan gets the main share of bilateral assistance in the Central Asian region (€66 million for 2007-2010 and 62 million for 2011-2013) in support to sector programmes, technical assistance and grants. It focuses on social protection, health and private sector development, underpinned by public finance management. Tajikistan also receives regional and thematic assistance in areas like border management and drug control (BOMCA/CADAP), education (TEMPUS, Erasmus Mundus), water / environment, migration, human rights and democracy (EIDHR), non-State actors (NSA) and SME development (CA-Invest). The total value of EU assistance disbursed to Tajikistan since 1992 is over €600 million.