Ikormzoda's defense lawyer intends to send torture video to examination
Submitted by

admin

on 24.12.2013 - 20:49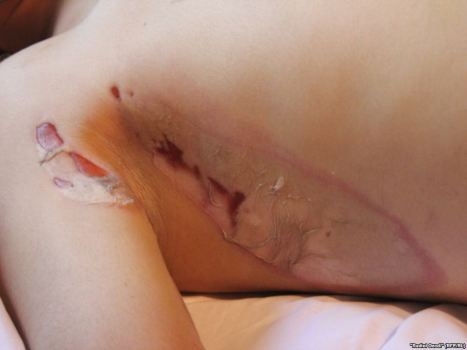 Lawyer Buzurgmehr Yorov, who represents the family of Hamza Ikromzoda, who died in detention center in Dushanbe in September 2012, says he intends to send photographs and videos showing injuries sustained by Ikromzoda after allegedly being tortured by prison guards, for examination to Russia.
"On December 23, a court in Dushanbe's Ismoili Somoni district thrown out an application by the family of Hamza Ikromzoda for exacting a 10 million U.S. dollars compensation for moral and financial losses from the Main Directorate for Execution of Punishments under the Ministry of Justice as baseless," the lawyer said.
Buzurgmehr Yorov does not agree with the ruling handed down by the court and is going to appeal to higher instances.  .
Hamza Ikromzoda, 27, who was sentenced to 11 years in prison for robbery in 2010, died in detention center in Dushanbe on September 20, 2012.
Ikromzoda's family members insist his body bore traces of torture, while an official autopsy said he had committed suicide.
We will recall that two prison inmates in the Tajik northern Sughd province received additional sentences in a case linked to allegations of prison torture.  Sadriddin Toshev and Sunattulo Rizoyev were found guilty of distributing false information and sentenced to seven and nine years in jail, respectively, on October 18.  Toshev and Rizoyev are accused of distributing videos showing injuries sustained by inmates after allegedly being beaten by prison guards.
The videos were distributed after the death of Hamza Ikromzoda.  Investigators say the videos are fabrications.