International day for the protection of victims of torture – June 26
Submitted by

admin

on 26.05.2020 - 13:34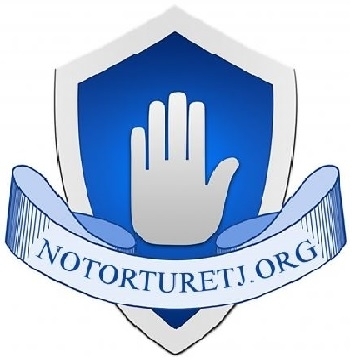 Actions and campaigns dedicated to the International day for the protection of victims of torture – June 26[1] 
From may 26 to June 26, 2020, the Civil Society Coalition against Torture and Impunity in Tajikistan will conduct a month-long campaign dedicated to the International day for the protection of victims of torture.
Within a month, videos dedicated to freedom from torture will be broadcasted on monitors in supermarkets, shopping centers, business centers and other places throughout the city of Dushanbe.
Information materials on the implementation of the National action plan on the implementation of the UN Committee recommendations against torture for 2019-2022 will be posted on the Coalition's website and social media pages. There are 22 paragraphs in the national Plan, and we have prepared information reports for each of them on the implementation of the recommendations of the UN Committee against torture, which were developed and adopted by the Government of the Republic of Tajikistan in 2019.
June 4, 2020, from 11: 00 to 12: 00, on radio "Asia-Plus" in the next edition of the program" Time to know!" (Fursati donistan!) there will be a live broadcast with radio listeners on the topic "we help victims of torture, their relatives and people who want justice. And you can help us! ", where you can ask your questions on the topic of freedom from torture to lawyers of organizations-members of the Coalition of Civil Society against Torture and Impunity in Tajikistan: Abdurakhmon Sharipov (PO "Independent center for human rights protection") and Khushbakht Isoev (PO "Mir Prava").
The radio program can be listened to in Dushanbe, RRS, Bokhtar, Levakand (Sarband), Kushonien, Rumi and Vakhsh of Khatlon region - at 107.0 FM, in Khujand of Sughd region- at 104.4 FM, as well as on www.asiaplusradio.tj, www.asiaplustj.info and AP podcasts.
In addition, the PO Office of civil freedoms, with the assistance of the Coalition against Torture, prepared a book for the International day for the protection of victims of torture, "the Story of 13 soldiers, or Lost dreams" (authors Jamshed Marupov and Guzal Mahkamova, literary editor - Nargis Khamrabayeva), which tells about the tragic fate of thirteen soldiers who were victims of torture and "hazing" in the Tajik army.
Information materials on the fight against torture and impunity in Tajikistan will also be prepared within the campaign.
Follow our updates
on the website: http://notorturetj.org/
and pages in social networks:
in Facebook: https://www.facebook.com/notorture.tj
in Twitter: https://twitter.com/NoTorturetj
in Soundcloud: https://soundcloud.com/notorture-tj
in YouTube: https://www.youtube.com/channel/UCWfjfabt9tacFgj-rcJZqtw
in Odnoklassniki: https://ok.ru/group/54476259131498
in Telegram: http://t.me/notorturetj
on Instagram: notorture.tj
---
[1] These activities were made possible within the framework of the project "Strengthening actions to prevent torture and support human rights organizations in Tajikistan", funded by the European Union \Helsinki Foundation for human rights.