Masterclasses, competitions, and quizzes for youth and women in Dushanbe and Soghd region.
Submitted by

admin

on 08.06.2022 - 20:26
As part of the campaign "Stop tortures and impunity" dedicated to International Day in support of victims of torture which is celebrated annually on June 26, masterclasses, competitions, and quizzes with the participation of about 100 representatives of youth and women took place in Dushanbe and Khujand cities.
The purpose of the event was to raise awareness among the youth of Tajikistan about human rights and freedoms, and national and international principles of freedom from torture and abusive treatment.
On June 5, 2022 masterclasses on freedom from torture were organized in Dushanbe city at cafe "Parking".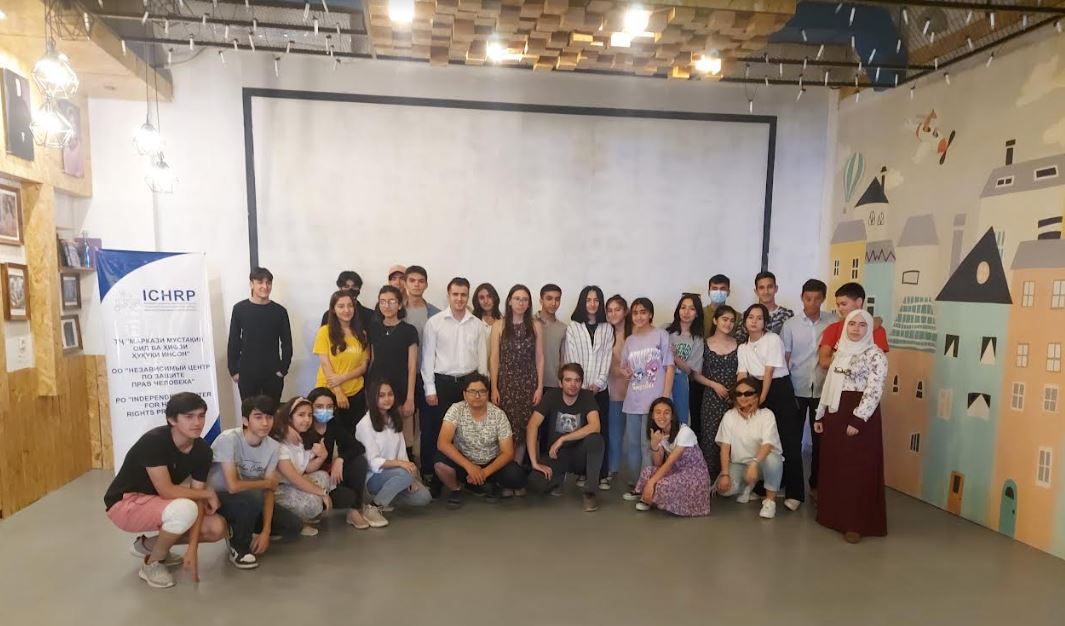 On June 6, 2022 in the city of Penjikent, and on June 8, 2022 in the city of Khujand in the American Corner, information sessions were organized on the topic of freedom from torture, after which competitions were held and prizes were drawn in the form of an online quiz (Quiz on the Kahoot platform) for young people and women. The quiz contained questions about human rights, the Universal Declaration of Human Rights, the right to be free from torture, etc. The winners of the online quiz were awarded valuable gifts (Wireless headphones, USB flash drives and Power bank devices).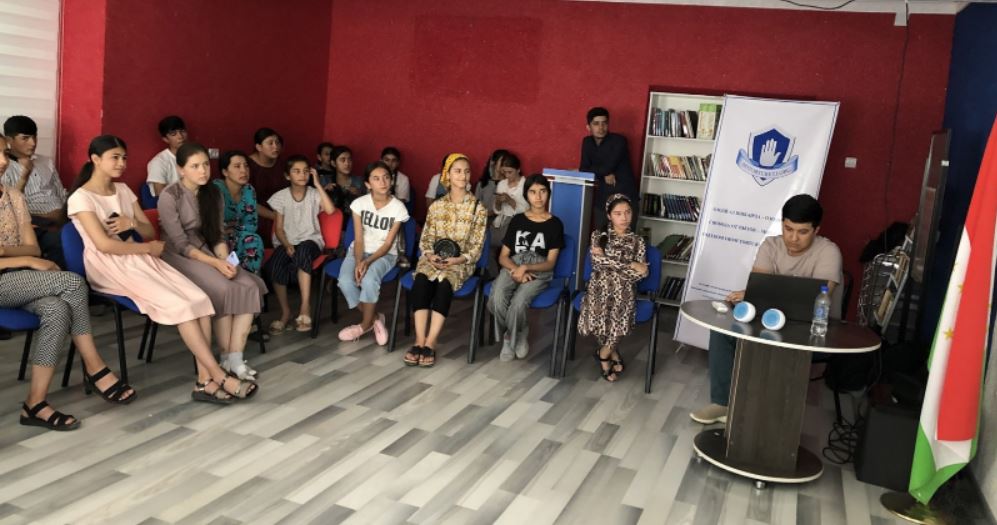 The activities were made possible within the framework of the project "Strengthening actions to prevent torture and support human rights organizations in Tajikistan", funded by the European Union\Helsinki Foundation for Human Rights.