The winners of the radio quiz show on human rights got prizes
Submitted by

admin

on 13.11.2020 - 16:41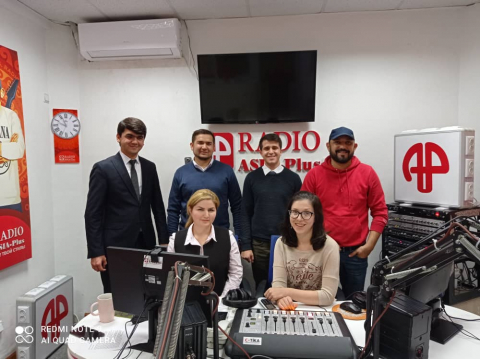 On November 13, under the 30-days campaign "Rights! Dignity! Development!" to commemorate the World Human Rights Day, there was held an online radio program "Come back show" on radio "Asia-Plus" hosted by Baha Nazirbaev and Darya Khristolyubova in which the quiz show was conducted and online consultations were provided.
At the beginning of the program, an audio clip was played and then the lawyers of organizations members of Coalition against torture and impunity in Tajikistan – Sayfulloev Salim, Uroqov Zafar, Shozodaeva Gulguna, and Hisomov Daler spoke about the World Human Rights Day and answered the audience questions. At the end of the radio program there was conducted a quiz, in which the winners that gave the right answers were awarded the prizes: thermal mug Rondell Infinity RDS – 923, iron Maxwell 3039, hairdryer Grundig 2509, electronic weigher Maxwell MW – 2666, electronic weigher Maxwell MW – 2667.
The event is aimed at the legal education of the population, awareness-raising, and testing the knowledge of the population on their rights and responsibilities according to international norms and the legislation of the Republic of Tajikistan. The organizers hope, that following up this event the awareness and motivation of citizens on respect for their rights and responsibilities will increase.
The event was made possible by the financial support of UNDP "Rule of law and access to justice" project.